Power Strip Built-in-fuse 13A Power Cable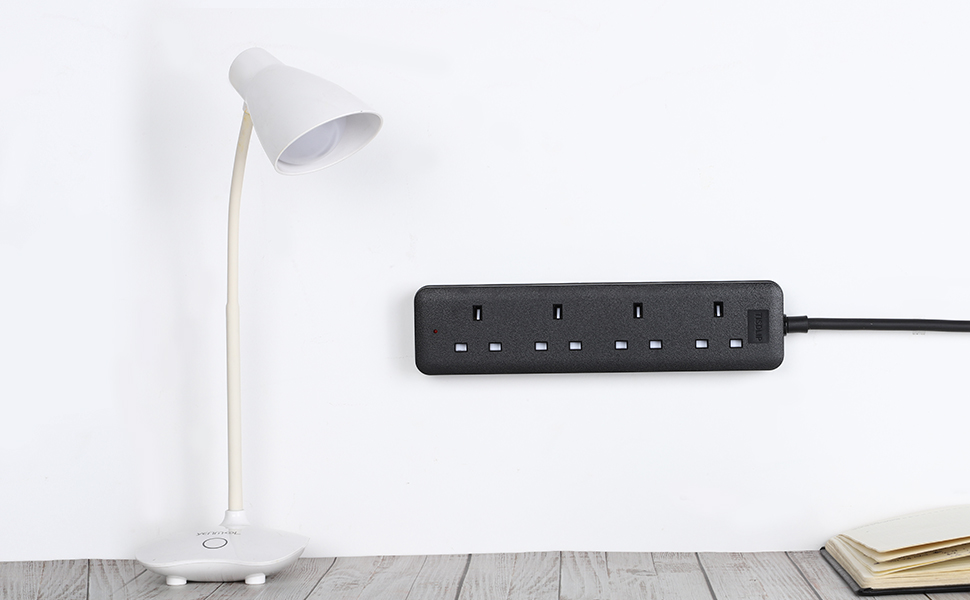 ---
Ø

Fireproof: use PC fireproof material, V0 class.
Ø

Power Rate: support 13A current, 250v voltage. Up to 3250w power rate, no problem to use dryer with it.
Ø
BS1363/A Standard:
produced under BS1363/A standard, and meet CE certified. 1.25mm² cooper wire, outer diameter
7.8mm, support 13A current and more safe.
Ø

Indicate light: Indicating light of this 4-way extension strip designed very small, not bright in the night, it`s good to use in living room.
Ø

2 Year warranty: TISDLIP power strips come with 24 months warranty.

Why choose our extension lead?





Reason 1: Thicker power cable, support 3250W power rate.
Thicker cabel, safe to use.
1). The cable of our extension lead is 1.25mm² cooper wire, which can pass 13A current, support 3250w rated power. Meet BS1363/A standard.
2). No problem to use high power household appliances with this 4way extension lead, such as Microwave oven, Induction cooker, Electric water
heater, Electric cake stall, Electric frying pan, Water dispenser. And the diameter is 7.8mm². More thick means more safe.
3). The cable has passed Bend Test, that means it can still be used after 10,000 times of bending.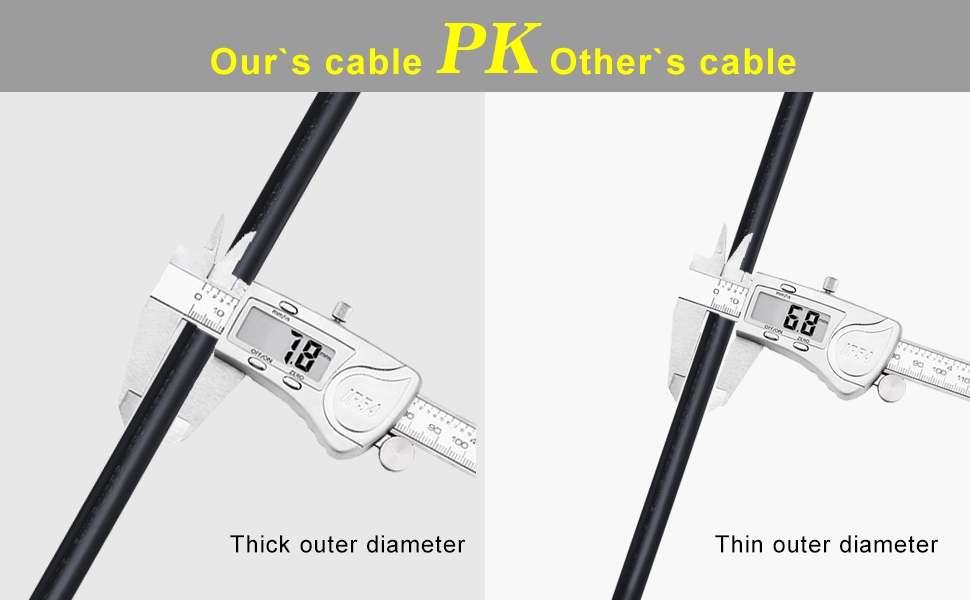 Reason 2: One-piece power plug, can't be pulled out.
One-piece injection plug, low temperature rise. Don't worry about breaking the power cable. The plug does not get hot.
1). Never worry about hot plug after long time using.
2). Never worry about power cable be pulled off.
( One-piece injection plug with new technology injection molding, temperature rise lower than international standards. )



Reason 3: Nickel-plated copper pin, not easy to rust.
Nickel-plated cooper pin, long lasting.

1). Bare copper easily rusts when exposed to air, electrical conductivity will deteriorate after rusting, affecting the normal use of electrical appliances.
2). Nickel plating does not rust, it always looks clean, and never affect conductivity.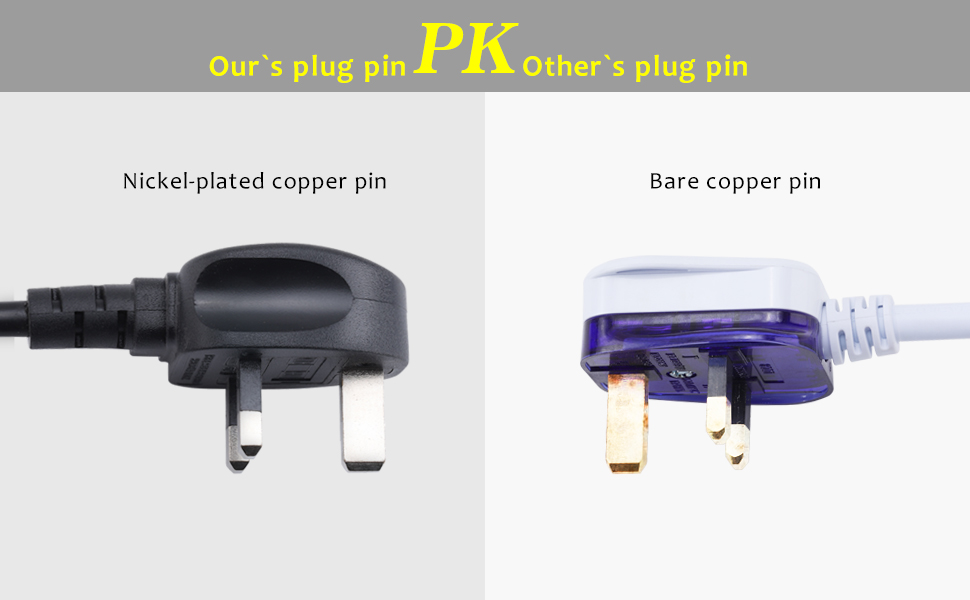 Easy to use, small and durable extension lead. Good choice for your life.