LIPWEL Power Strip with Smart USB Ports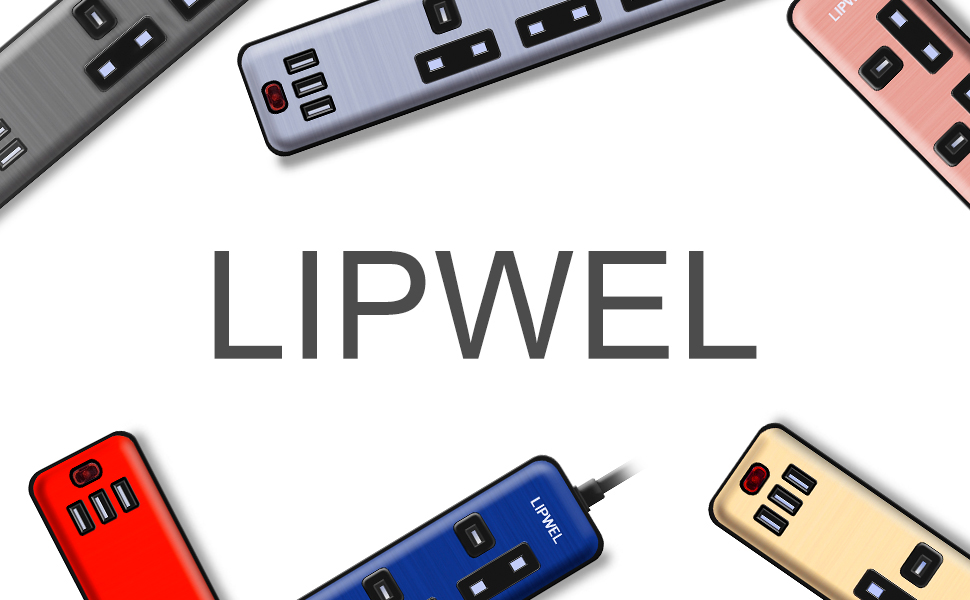 ---

Ø Surge Protector: built-in surge protector, protect your electrical appliances from being damaged by unstable currents during lightning storms.
Ø Smart Charging: USB has intelligent identification function, different charging current according to different devices, no need to worry about over charging.
Ø Indication Light: when the indicator lights up, it means the power strip is under work and it is also under protection.
Ø BS1363/A standard: LIPWEL power strips are produced under BS1363/A standard, and meet CE certified. 1.25mm² cooper wire, outer diameter
7.8mm, support 13A current and more safe.
Ø Convenient to Use: 2 pieces sticker and 2 mounting screws come with the power strip, choose the preference way to put it in the correct place.


Charge your phones with high efficiency
LIPWEL USB power strip allow max 13A current pass, can support 3250W rated power.
Smart 5V 2.4A USB port can charge your phones with high efficiency.
Smart

USB Identification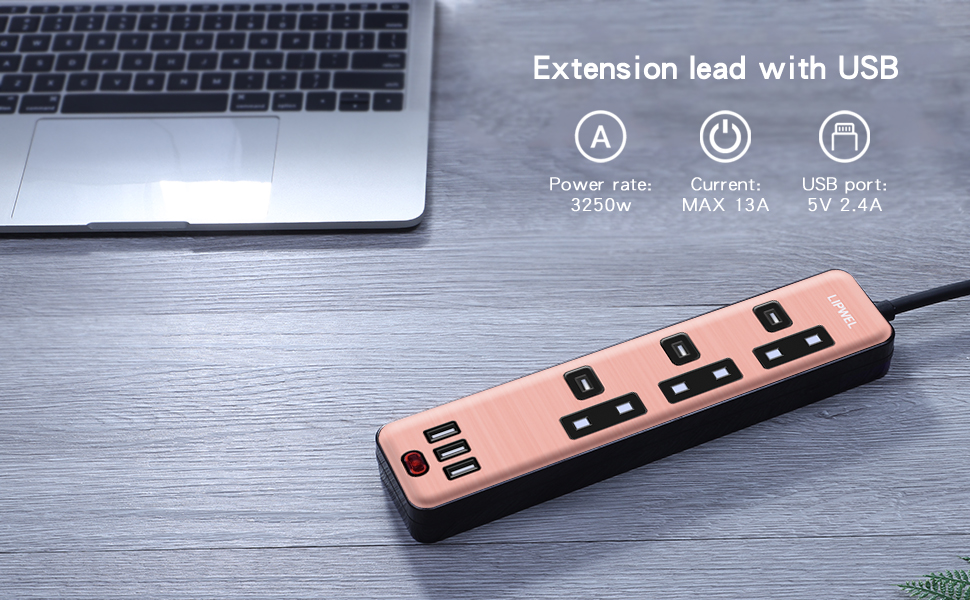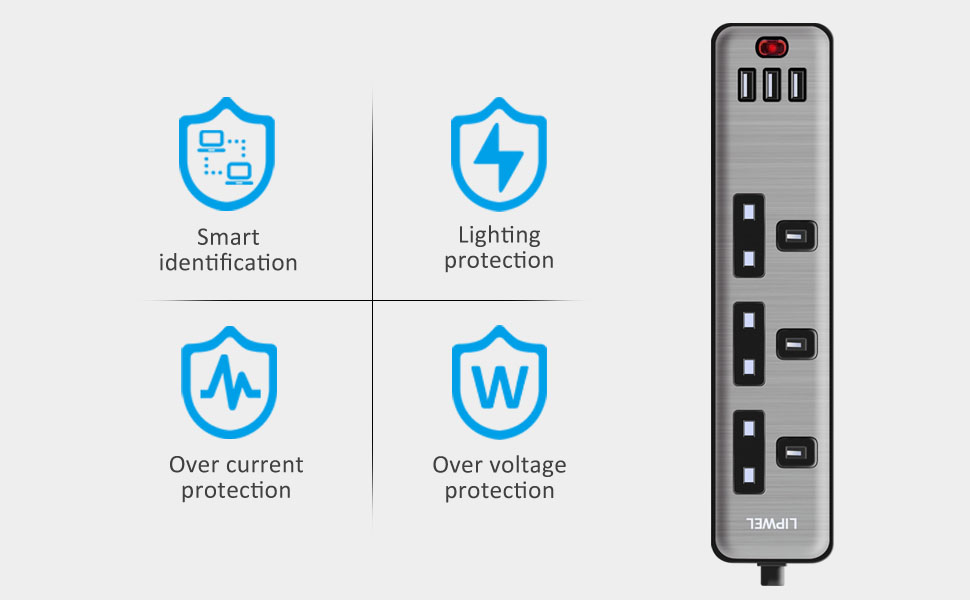 LIPWEL Power Strip Features:
1. Smart Identification:

It can identify your devices, and send right amounts of current that your devices needs.
2. Lighting protection:

There is a bulit-in Surge Protector to protect your devices from lightning and surge damage.
3. Over current Protection:

This power strip can absorb some high current, to protect your devices.
4. Over voltage protection:

Instantaneous high voltage will be block,you can use this power strip with peace in mind.
Application Scenario

Living Room
It`s easy to use LIPWEL power strip with TV set, Bioscope, Speaker, Kindle, Gamepad,etc.
Kitchen
LIPWEL power strip is reliable to use with Juicer, Cooker, Microwave oven, Bread machine, Kettle, etc.
Bedroom
Safe to use LIPWEL power strip with Humidifier, heater, Table lamp, Fan, Laptop, etc.
Office
It`s a good choice to connect LIPWEL power strip with Computer, Printer, Desk fan, Tablet, Phones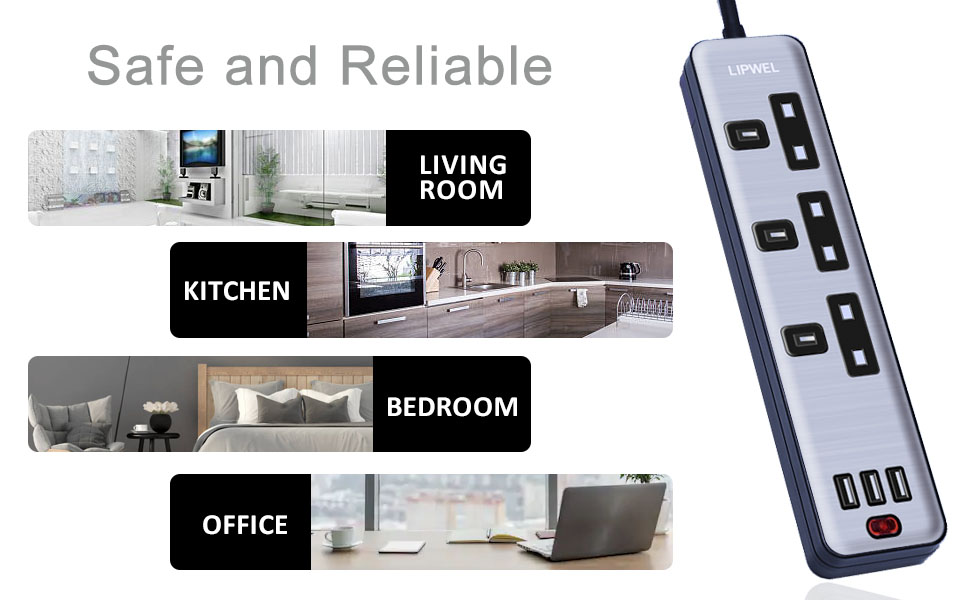 Colorful LIPWEL Power Strip