US Power Strip - Home & Office use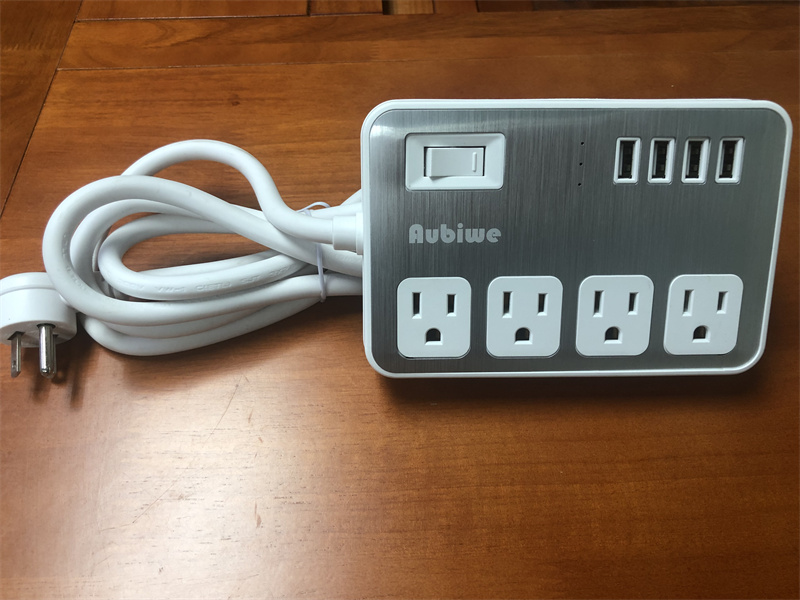 Product Function:
◆ Power Indicator Light
Suitable light size, soft lighting at night.
Peaceful and gentle, without any disturbance
◆ Grounded Indicator Light
"GROUNDED" light can detect if the home
circuit is with earth wire to nip the accident in the bud


Overload Protection: the switch will turn off if loading is higher than rate power

Surge Protection / Lightning Protection: protection works when the lightning protection light is on, prevent danger from instant high voltage current.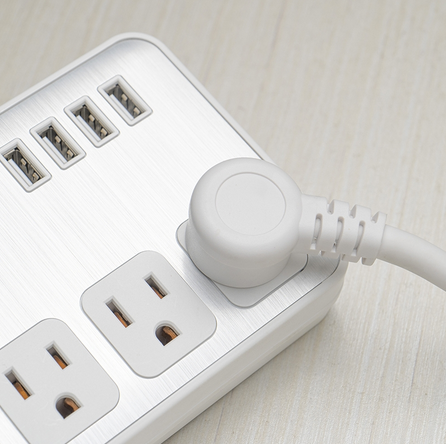 Specification: 4*US AC sockets + 4 USB ports
Shell material: PC flame retardant material with silver metal blush surface.
Max rated power: 1875w
USB outputs: 5V=2.4A each, 5V 4 A total.
Note: The MAX Power is 15A 125V 1875W. (Total rated power of 4 outlets can not exceed 1875W when using.)
★ Confirmed to UL STD.1363 & UL STD.62368-1
★ Certificated to CSA STD.C22.2 NO.308 & CSA STD.C22.2 NO.62368-1


The main plug is 45 degrees of flat socket, easy to management.